John McCann: the Journey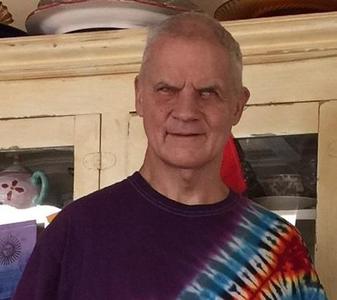 As the link at the bottom of this page would suggest, I've chosen to place my blog here because SERO takes accessibility seriously, a matter of particular concern to me as a congenitally blind person. I dare say that a significant number of folks who elect to check out my blog entries will most likely be similarly situated vis a vis visual acuity, or, more precisely, lack thereof, but, of course, all are welcome. Bottom line, if you're looking for a "blow 'em away" site with lots of pictures, videos, etc., no matter how much such things may resonate with the average person, you've come to the wrong place, though I will occasionally endeavor to put up some visual content to the extent that my access to sighted assistance permits. However, if you're interested in thoughtful and engaging commentary on "issues of the day", I'd like to think you'll find my blog to be of some value. I didn't start this blog site because I have the answers; I started it because, in most instances, I'm seeking the answers, and I believe that thoughtful and constructive engagement is the best way to acquire them.
For Context, Brief Bio:
born September 1954; (passions first): avid guitarist; occasional
performer, extra class amateur radio operator (KW4U); proud catholic; semi-retired attorney (Harvard Law School, 1980); second vice president of the American Council of the Blind; technology enthusiast; happily living out my "golden years" in Tucson.
Websites of Particular Significance to Me:
My Blog
Posted:
Okay, I began this month by stripping out all previous content, which content consisted of campaign materials for my 2017 run for the second vice presidency of the American Council of the Blind, (which run was successful). While my role in that organization is a significant part of my life, it is not the totality of it, something I only indicate by way of saying that I intend to engage with many more subjects on this blog page going forward.
---
This page is powered by Sero. Learn more about accessibility anywhere.